The CABSAT2023 opened in Dubai World Trade Center (DWTC) on May 16, local time in Dubai. The exhibition lasted for three days, and more than 340 radio and television technology enterprises from 120 countries and regions participated in the exhibition, including 70 Chinese exhibitors and 14,000 professional visitors. "Beijing New Audiovisual" Pavilion, sponsored by the Beijing Municipal Radio and Television Bureau, made its debut at CABSAT2023, presenting innovative achievements and wonderful audiovisual programs of radio and television and online audiovisual technology enterprises from Beijing and Tianjin in the form of "technology + content".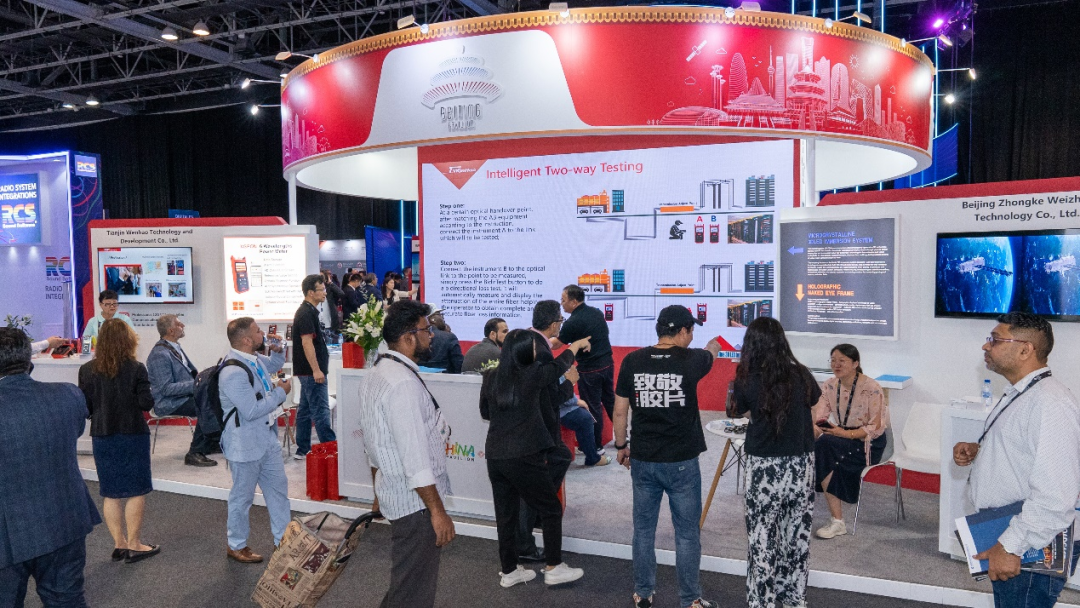 "Beijing New Audiovisual" Pavilion
Beijing Zhongke Weizhen Technology Co., Ltd. brought a microcrystalline light field LED-3D vision system to the exhibition. This product uses the second generation of 3D technology, namely the FPR film based on the circular polarization principle, successfully breaking years of monopoly of foreign products and the bottleneck in the field of metaverse and virtual reality. Currently, it is the lightest, most comfortable to wear for a long time without a sense of vertigo in the virtual reality 3D technology. Visitors from Dubai, Saudi Arabia, Pakistan and other countries and regions expressed great interest in the product after experiencing the stereoscopic visual effect by wearing 3D glasses. As one of the key products of Beijing Zooxer Filming Technology Co., Ltd., the AI human body and face recognition automatic tracking system completes the automatic tracking of target figures by capturing human features. The system can greatly reduce the difficulty of operating sports equipment for videographers, thus attracting visitors from Lebanon, Egypt, the UAE and other countries and regions.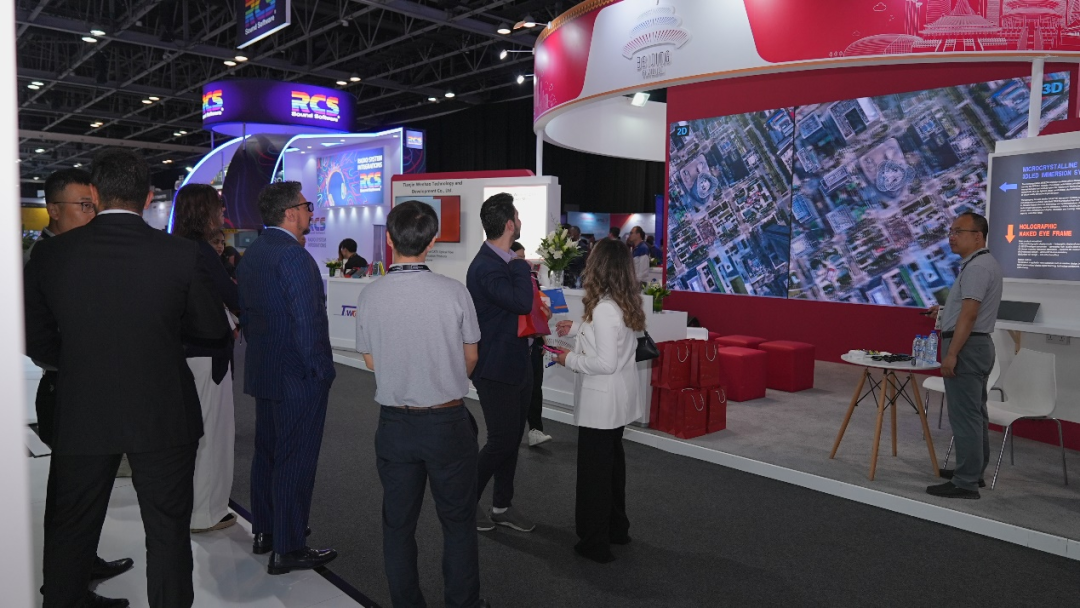 Exhibitors introduce their products
Four enterprises, Zhongke Weizhen, Tianjin Wenhao, Licheng Technology and Zooxer Technology, attended product promotion activities held on the same day and introduced their products and technical solutions in intelligent shooting, transmission testing, virtual reality, interactive display and other technical fields to the attendees. After promotion meetings, the attendees went to enterprise booths to experience actual products, which realized a seamless connection between technology promotion and physical display.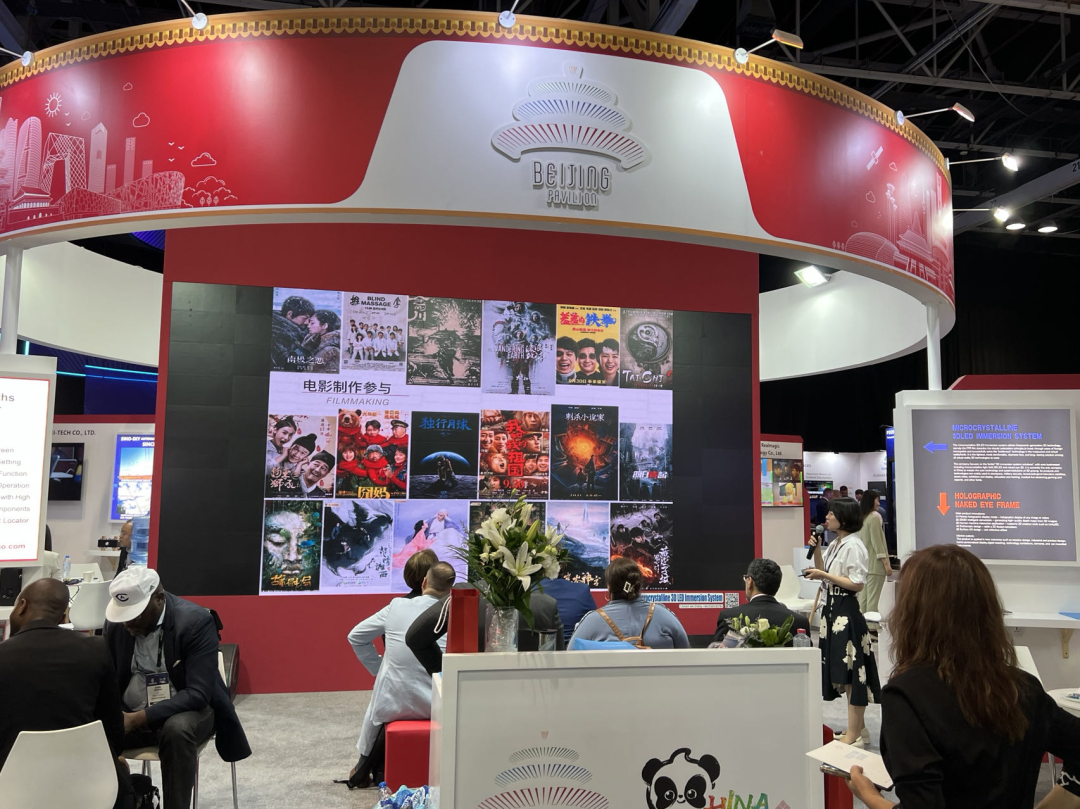 Product promotion activity site
In the audiovisual program display area, promotional videos of 8K Ultra HD supporting works of the Beijing Municipal Radio and Television Bureau, such as "Beijing Winter Olympics Opening Ceremony" by China Media Group, "Beijing New Year Concert" by National Centre for the Performing Arts and ink animation, and"Start of Autumn" by Beijing Shengshi Shunjing, were shown in rotation. Online audiovisual programs, such as Youku Tudou's promotional videos "The Mystery of China" and "Tales of Happiness in China", iQIYI's virtual production promotional video "Wind from Luoyang", were shown on large LED screens, fully demonstrating Beijing's 8K Ultra HD audiovisual content production capabilities.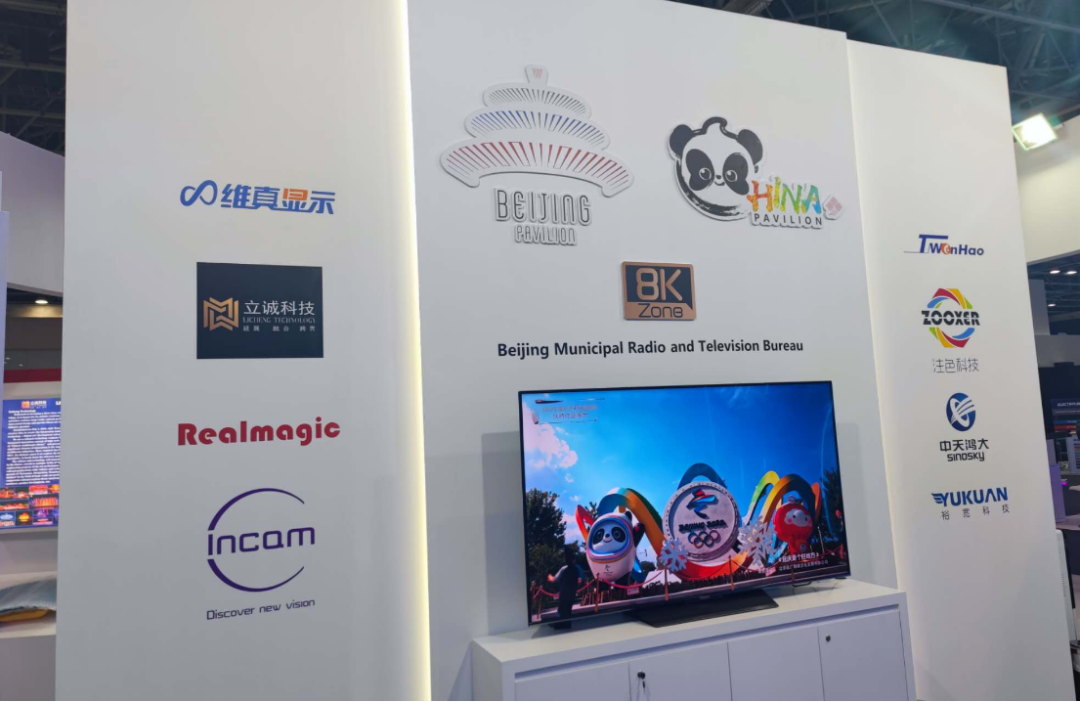 8K Ultra HD works display
Company name: Beijing Pavilion
Contact Person: Leroy Zhang
Email:zhangzhen@abs.ac.cn
Phone:+861086092066
City: Beijing
Website:www.ccbn.cn
Disclaimer: This article is reproduced from other media. The purpose of reprinting is to convey more information. It does not mean that this website agrees with its views and is responsible for its authenticity, and does not bear any legal responsibility. All resources on this site are collected on the Internet. The purpose of sharing is for everyone's learning and reference only. If there is copyright or intellectual property infringement, please leave us a message.